Salam semua!
Sorry lambat update blog. Ingatkan petang tadi sempat nak update blog tapi sebab sibuk melipat kain yang menggunung di samping melayan Hana Lisa ni, maka aku tak sempat. Ni baru ada masa skit ni.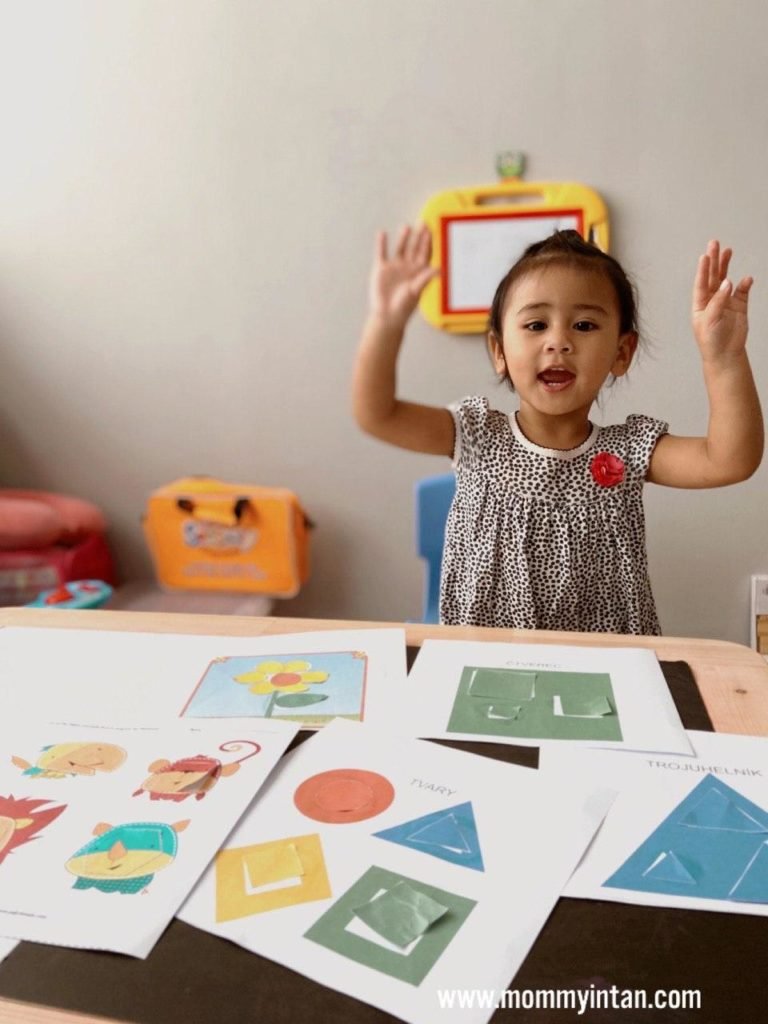 Okay, bagi aku cut and paste the matching shapes ni bagus sebab boleh ajar color and shapes sekaligus. Boleh bagi Lisa belajar guna gam and tampal2 jugak. Kira praktis dia punya coordination mata dan jari jugak lah. Aku buat aktiviti ni dengan Lisa sebab aku tak nak dia kacau Hana time Hana study. Gunting setakat ni aku belum introduce lagi pada Lisa, but soon, bila dia dah 2 tahun, aku akan start ajar dia guna gunting.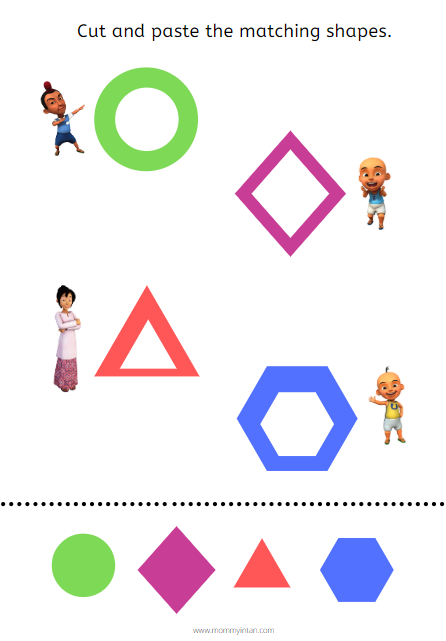 Korang boleh gunting siap2 untuk anak korang, pastu baru bagi dia tampal pada worksheets. Aku guna glue stick sebab aku tak suka gam sepah merata2. Korang boleh download worksheet 5 muka surat ni dengan click link di bawah.
Semoga bermanfaat 🙂